Chaos Rings Wiki: Chaos Rings Ω Portal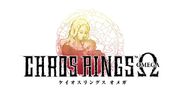 Welcome to Chaos Rings Wiki's portal dedicated to Chaos Rings Ω!
Chaos Rings Ω is a role-playing video game developed by Media.Vision and published by Square Enix. Chaos Rings Omega is the second entry in the Chaos Rings Series. This story takes place 10,000 years before the events of the first game, and is seen through the eyes of Vieg, a warrior summoned to the Ark Arena.

Contents
Ad blocker interference detected!
Wikia is a free-to-use site that makes money from advertising. We have a modified experience for viewers using ad blockers

Wikia is not accessible if you've made further modifications. Remove the custom ad blocker rule(s) and the page will load as expected.