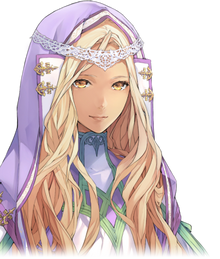 Mariv is a mysterious woman who is frequently seen at the flower garden. She is the one who opens the path to Paradise for the protagonist. She has the ability to enhance the genes being used by the protagonists. It is said that she and the underground giant at New Paleo are one and the same. She is the mother of Elroux.
Ad blocker interference detected!
Wikia is a free-to-use site that makes money from advertising. We have a modified experience for viewers using ad blockers

Wikia is not accessible if you've made further modifications. Remove the custom ad blocker rule(s) and the page will load as expected.